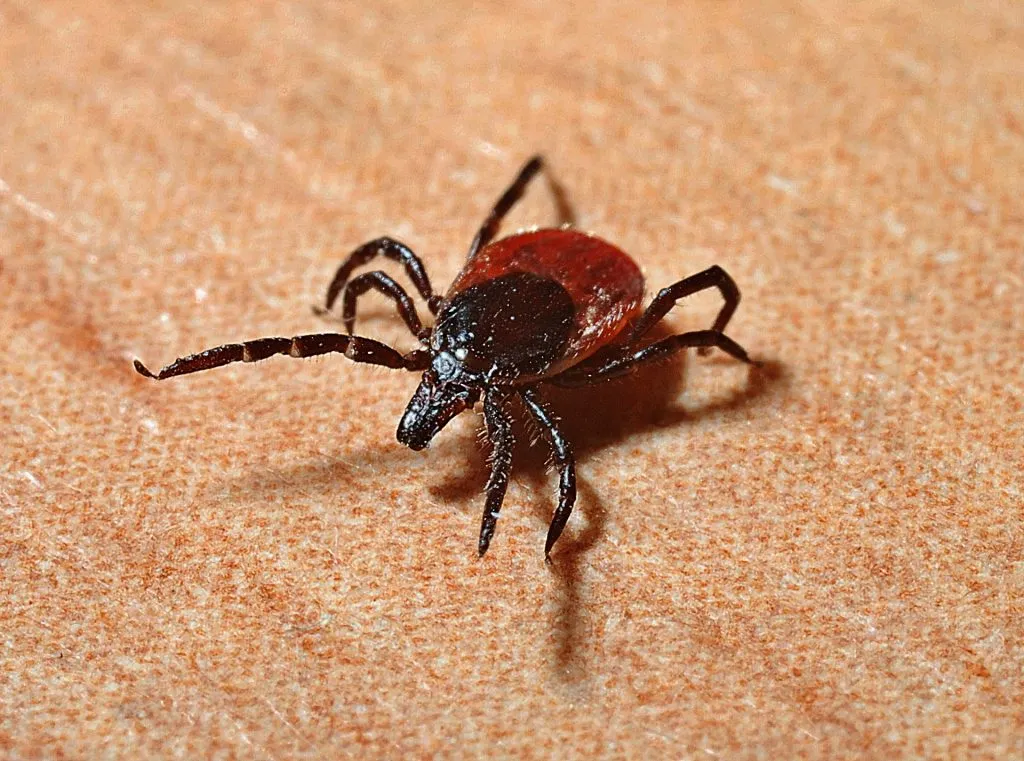 Spring is here, the birds are chirping, the sky is blue, annnnd…the ticks are back. (Truthfully, they never really left). These creepy, little, eight legged monstrosities have come out of the gate swinging (so to speak) as we have already confirmed several cases of lyme disease this season. So, before we get any further into the season, let's review what lyme disease is, what it can look like and how we treat it.
Lyme disease is actually caused from a bacteria called Borrelia Burgdorferi. It is transmitted through the bite of an infected blacklegged tick. They need to be attached to you for at least 24 hours to transmit the bacteria, which is why a thorough skin check is important anytime you've been outdoors, especially if you've been through higher grasses or brush. Ticks cannot fly or jump but they will perch on foliage and wait to pick up a ride from an unsuspecting animal….or you.
In the early stage of Lyme Disease, about 80% of people will get a "bulls-eye" rash (which means 20% don't, just keep that in mind). Typically, this is seen about 7 days after the bite but can present as early as 3 days after or up to 30 days later. Other early lyme symptoms consist of fatigue, muscle pain, headaches, fevers, joint pain and swollen lymph nodes.
     Lyme left untreated can progress from a localized condition to a disseminated condition. This can involve the heart or even cause neurological symptoms. Late stage Lyme disease can involve the joints and become a chronic, painful condition.
Ticks are everywhere and lyme is endemic to Massachusetts, so what can you do to protect yourself? 1) Invest in some permethrin treated clothing, or buy your own permethrin and treat your clothes yourself. Permethrin is an insecticide, sold at most outdoor supply stores as well as chain stores. You spray the outside of your clothes, let it dry, and you're good for around 7 washes. A bottle will set you back about $10. 2) DEET. It stinks and smells like it should be amazingly toxic for you, but it has been around for about 40 years and is considered safe for both adults and children. It is considered one of the most effective repellants on the market. 3) Do a skin check after being outdoors. Ticks are tricky, and sometimes the size of a poppy seed, so a careful investigation can help prevent a lot of misery.
Finally, if you have any questionable symptoms or if you see an embedded tick and don't know how long it has been there (well, first, remove the tick) but then come see your doctor to discuss what your options can be for treatment. Enjoy the outdoors, just don't bring back any 8 legged souvenirs!
-Brooke Rieth NP