How does Direct Primary Care work for your business and employees?
Personalized Primary Care
Studies show that stronger relationships between patients and doctors result in better outcomes and lower costs. That's why at Action Medicine, we treat your employees as people—not just a set of illnesses and conditions.

Wellness Classes
Help your employees be happier, healthier, and more productive with convenient wellness classes, such as yoga, meditation, acupuncture, massage, nutritional cooking classes and more.
24/7 Access
We know that health care issues often arise outside of standard office hours. That's why we provide your employees with their doctor's cell phone and email address. They'll be supported around the clock—with great care just a phone call or email away.
Integrated Functional Medicine
At Action Medicine, our goals are to know the whole person and help you catch problems early. This is why we offer genetic testing, food sensitivity testing, cognitive testing and more.  Our caring providers will assist you to keep your health for years to come. You'll get better outcomes and lasting results.
Employee Health Promotion
Your employees are a unique community. That's why we take time to understand your company culture and identify its strengths and weaknesses. Then, we collaborate with your employees to craft the programs they want, that deliver the results you need.
Custom Solutions
We pride ourselves on being flexible to our clients' unique needs—and are experts at designing innovative solutions that align with your organization's goals. Have a health care or utilization problem and don't know where to start? Let us help you find the right path forward. Contact us at 781-767-0910 or [email protected].

Who are the companies currently signed up with Action Medicine?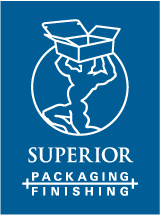 Here's a testimonial from the CEO of PH Travel, Phil P.
What can Action Medicine do for your business?
Our flexible, innovative team is highly experienced at tailoring programs to our clients' specific needs—helping companies reduce costs, while improving employee satisfaction. Let us know what frustrates you about your current health care plan, and we'll work with you to develop the best course of action.
What services do you offer?
We are experienced providers of comprehensive primary care, urgent care, osteopathic manipulation, telemedicine, wellness classes, sports medicine, immunizations, and more.
What size companies do you serve?
Whether you have five employees or 5,000, Action Medicine can help you find the right solution for your organization. Let us know what you have in mind by contacting a member of our team today. 781-767-0910 or [email protected].

What is your service area?
We service the entire Boston South Shore, and we can do telemedicine anywhere.
How does Action Medicine work with our insurance plan?
Your monthly fee covers all services directly provided by Action Medicine. To keep your costs down, we'll make sure that referrals, labs, and other outside services are always sent to preferred providers.
Let's get started!
Call us at 781-767-0910